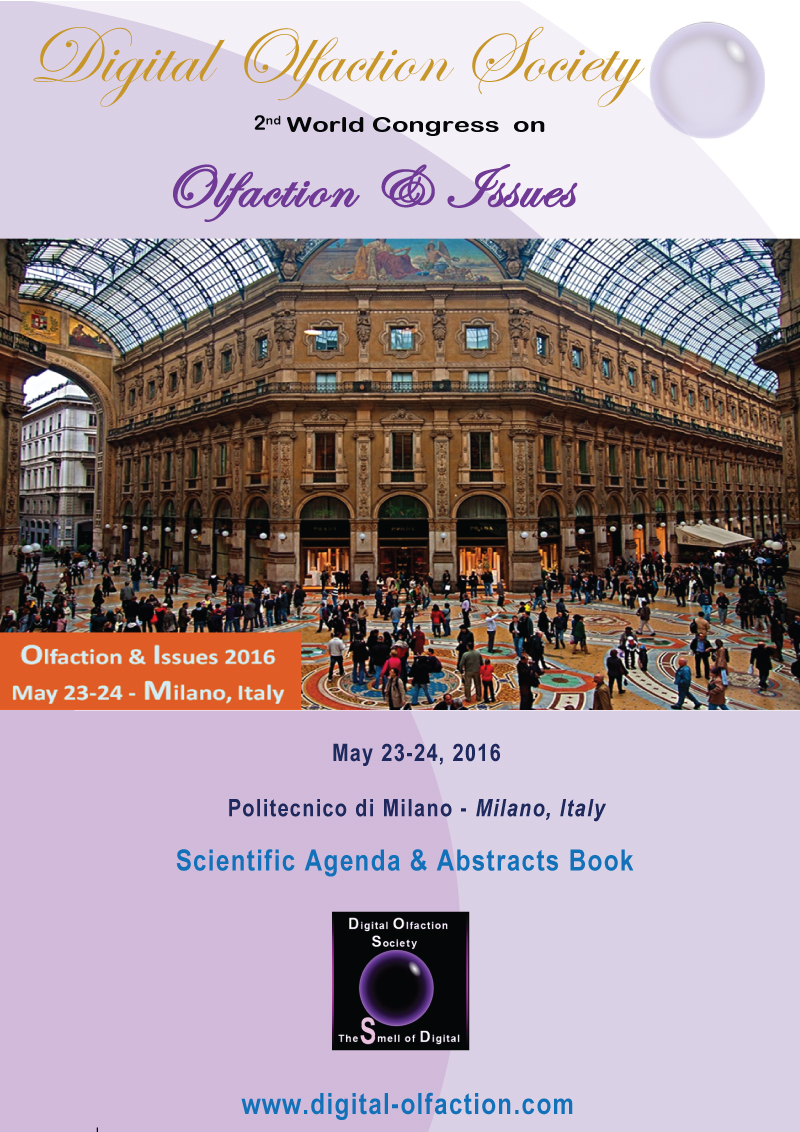 Dear Colleagues,
It will be great to invite you again to attend Olfaction & Issues congress in our lovely university in Milano, next May 23-24.
We invited high distinguished speakers for this edition with many short presentations and posters to have a clear picture about the future of olfaction in marketing.
One day will be dedicated to the practical aspects of this field with many demonstrations and many devices will be showcased.
I invite you also to come and share your innovations with many attendees coming from 17 countries.
We look forward welcoming you in Milano next May.
Pr Monica Bordegoni