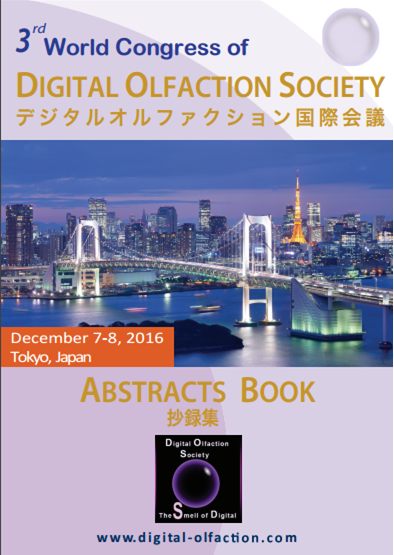 The Digital Olfaction Society published today the abstracts book of the 3rd World Congress of DOS, which will be held in Tokyo next December 7-8, 2016. All the abstracts for oral and poster presentations, but also for demonstrations are included in the abstracts book.
The abstracts book is available for all DOS members. To join DOS members, please click here.
You can access to the updated program of the congress by clicking here.
Also you can order following Abstracts books from membership page.
DOS Tokyo 2016 Abstracts Book in PDF
DOS Milan 2016 Abstracts Book in PDF
DOS Tokyo 2014 Abstracts Book in PDF
DOS Berlin 2013 Abstracts Book in PDF